Bear for iOS comes with an App Extension that makes it easy to collect text, links, photos, and files from other apps. To use the extension, simply tap the iOS share icon found in most apps, then tap the Bear icon.
If Bear is not listed in the top app row, scroll to the far right of that row and tap "More." In the list of apps that appears, find Bear and enable it.
When you use the app extension, a dialog will preview the note and offer a few options. If you press Save, a new note will be created, but you can also save to an existing note. Choose Start of… or End of…, then select the target note.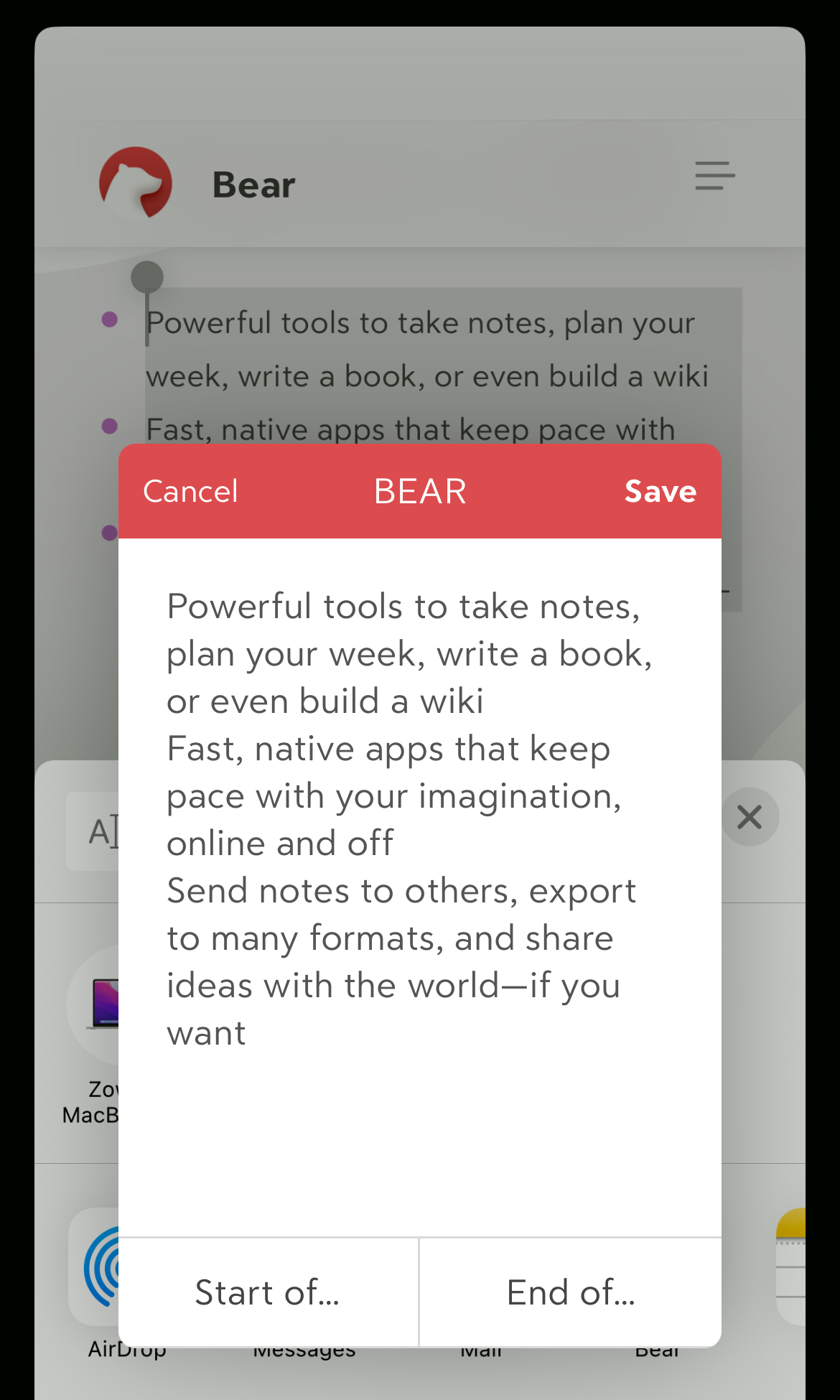 Grab entire web pages
The Bear app extension can collect entire web pages. Once you invoke the extension, select Web Page Content from the top menu and tap Save. Bear will then try to clip the full page.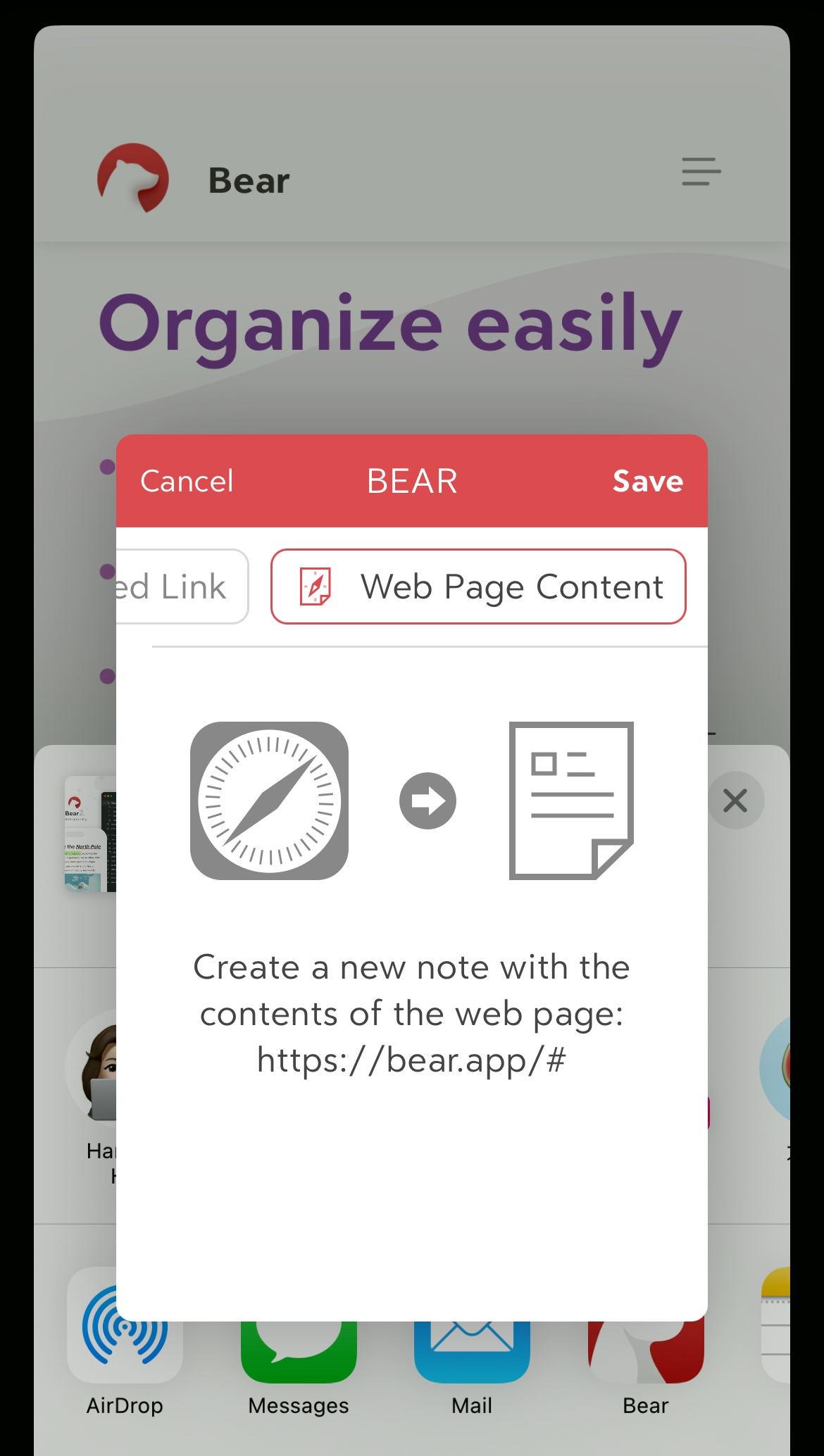 Adjust app extension preferences
You can adjust some settings for the app extension from within Bear. Tap the Settings icon at the bottom of the left Sidebar, then tap Web Content Options.
In this Settings screen, you can:
Choose whether Bear imports images when grabbing web pages
Append web page source links to notes
Set tags to be applied to notes

Separate tags with commas, e.g.: links, to read, world domination
Tags are added when saving the full page, but not when saving as a link