You can attach any kind of file to a Bear note. Each file will be displayed in a small box reporting the name, modification date, and a representing icon. An additional preview of the attachment will be displayed in case of Images or PDFs. PDF files preview can be hidden with the right-click/long press menu.
Mac
You can add a file to a note by dragging and dropping it into the Editor. You can achieve the same result by selecting Format → File in the menu bar.
Pro tip: Click an attachment in a note, then press the Space Bar to Quick Look its contents. As long as macOS supports Quick Look for that file type, you'll get a preview of its contents without the need to open the file's corresponding app.
iOS
You can attach pictures and files to Bear notes by tapping either the camera icon or the attachments icon in Bear's BIU keyboard.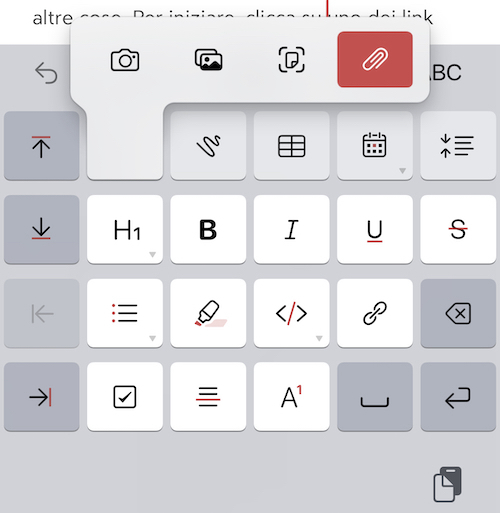 Things to know about attachments
Attachments bigger than 250Mb will not be synced between devices
At this time, Encrypted notes do not support attachments