In MacOS is possible to assign, or re-assign, a specific application function to a custom keyboard combination. This is particularly useful for if you are not satisfied with a Bear's shortcut, a menu functionality is not accessible by keystroke or a global shortcut conflicts with an app. Custom shortcuts can be applied only to app's functionalities available in the menu bar.
To create a custom shortcut:
Open System Preferences → Keyboard → Shortcuts.
Select App Shortcuts, click on the + button and select Bear.
In the Menu Title field, type the menu command for which you want to create a shortcut, as appears in Bear's menu.
Choose a keyboard shortcut for the menu command and click Add.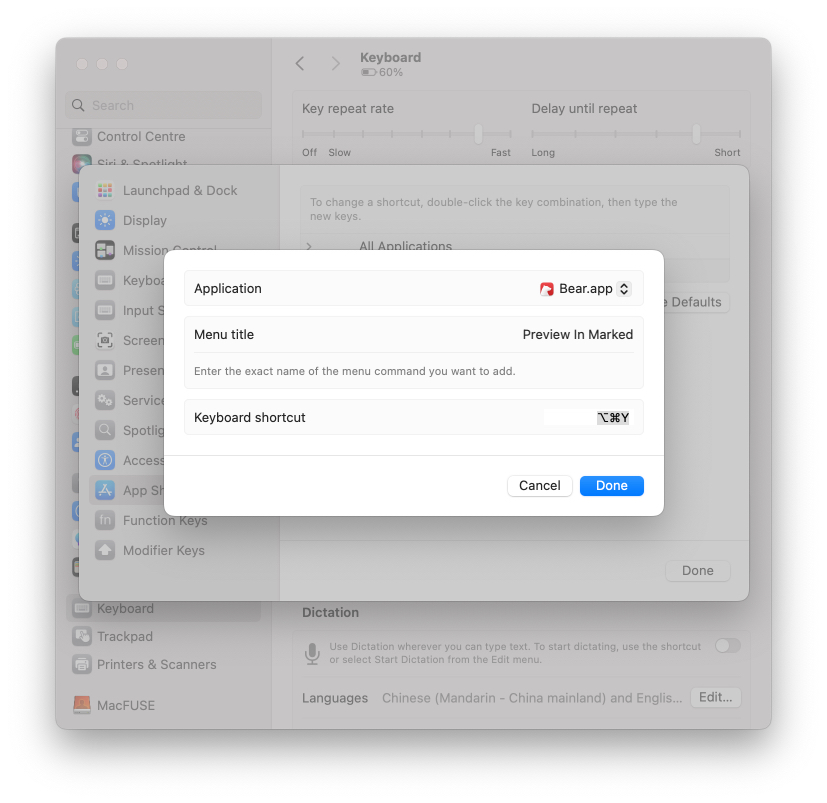 For more info Create keyboard shortcuts for App @ Apple.com.